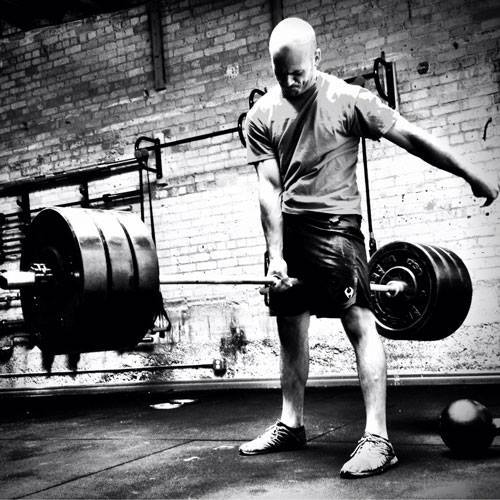 I recently had the chance to review Off the Floor: a Manual for Deadlift Domination by David Dellanave.  I've never heard of David before I read/reviewed this program, but he has a pretty impressive list of deadlift records under his belt.
I'll start by explaining what you get when you order this program:
Off the Floor Training Manual:  This e-book explains the authors overall training philosophy.  It includes a comparison of several deadlift variations as well as suggested routines.
Deadlift Exercise Library Quick Reference: This is a specific, step-by-step illustrated guide on how to properly perform the exercises mentioned in the manual.

Deadlift Gear Guide:  A list of equipment you may find helpful for your training goals.  Most of the gear he recommends is fairly inexpensive.
Biofeedback Training Guide:  This e-book explains simple steps you can take to track your progress in the gym and make consistent improvements.

Supplement Guide: David's recommended supplements (his list looks very similar to my Supplements That Work  page).
Review:  One of the major advantages of this program is learning just how many ways you can deadlift. I've never realized just how versatile this exercise is for building strength, size, and even helping recover from injuries. Off The Floor is a valuable addition to my library of training information.  Let me share who I think would most likely benefit from this program:
*Intermediate/advanced trainees who want to break through strength plateaus.
*Home/garage gym owners desiring to maximize the use of limited equipment (you can do a lot with a barbell and this program).
*Coaches/trainers who want to learn from a true deadlift expert.
I believe Off The Floor would be a good investment if you fit into any of these categories.  Just click here if you'd like to order the program or learn more about it.