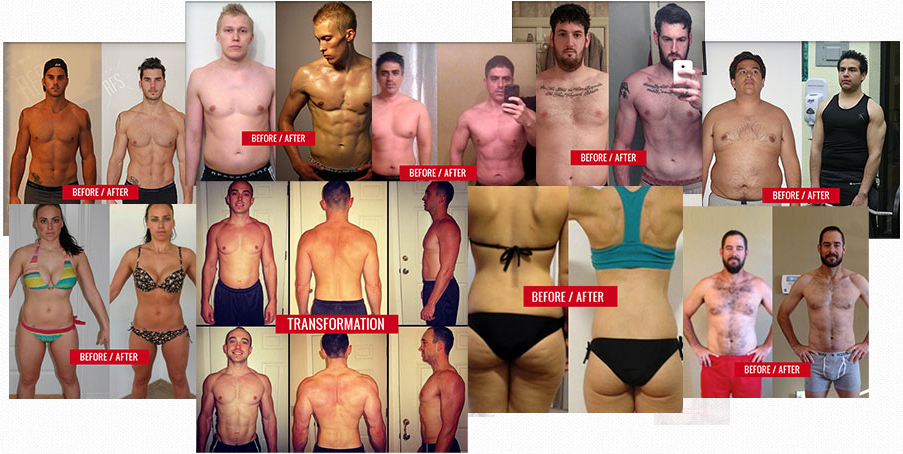 I've had an opportunity to review the Omega Body Blueprint, the latest body transformation program from John Romaniello.
Let me start by telling you a little bit about the author/creator of this program: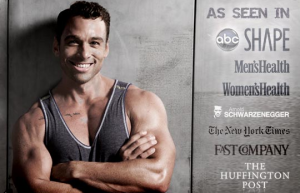 John Romaniello (aka "Roman") has been in the fitness industry for over 13 years.  His work has been featured in several well-known publications and he has been interviewed on fitness-related television shows.  He is also a New York Times best-selling author.  Roman specializes in fat loss and body transformation.
Now let's talk about what you get if you decide to order the Omega Body Blueprint program (I have listed these components in the order I downloaded them–not necessarily in order of importance or in the sequence from the program website).
Component 1: Training Manual
This book begins with an explanation of hormones and their role in fat loss.  Romaniello focuses much of this information on why it gets more difficult to lose fat and how we can overcome the body's natural resistance to getting lean.  One important strategy, he argues, is to alternate training modalities.   This allows the trainee to get the optimal benefits of several types of training (in addition to keeping things interesting).  The illustrated manual takes you through six complete weeks of training–workouts designed to maximize fat loss and overcome plateaus.
Component 2: Workout Log Sheets
These printable workout logs will allow you to follow the previous manual and keep a record of the weights you use.
NOTE: I should say something here about Roman's workouts.  I've done some of them before and they are not easy–even if you are in decent shape.  This program is for those who are willing to work hard–not for those content to sit around and talk for twenty minutes in between sets.
Component 3: Nutrition Manual
Roman begins this manual with an important observation: most trainees will meticulously plan their training but fail to put even a fraction of that time and effort into planning their diet.  This is why so many people in the gym never really see visible improvements in their physiques.  He goes on to explain some of the most nutritional strategies for this program: intermittent fasting, eating certain macro nutrient combinations, etc.  I think you'll find his advice simple and straightforward.
Component 4:  Calorie and Macro Calculator
This file includes a link to an online calculator that will show you exactly how many calories and macro nutrients (protein/fat/carbohydrates) you should be eating every day.  This feature is nice because it will take all the guesswork out of your diet.
Component 5:  Supplement Guide
As the name implies, this is a list of recommended supplements.  I greatly appreciate the fact that Romaniello does not over-emphasize supplements (he states that you can do the program without them).  Having said that, the supplements he mentions are relatively expensive in my opinion.  I'd just recommend you stick to the basics (protein, fish oil, etc.) and use brands that you trust.
Additional Products (these items below are not included in the basic Omega Body Blueprint program–you will be given the option to purchase these as an addition if you chose):
The Hormonal Response Diet (by Chad Howse)
This document is primarily about our favorite hormone–testosterone.  Optimizing this hormone, Howse argues, will help keep you lean and healthy.  It will even influence your mental health, helping you be more focused and happy.  Howse explains some dietary and supplement strategies that will help you optimize your testosterone levels naturally (he mentions intermittent fasting, for example).  He also explains why this is an important issue for women as well as men.
Overdrive Training Manual/Log Sheets:
This is a more advanced version of the training you can follow if you finish the basic program and want to take things to another level in terms of conditioning and fat loss.   This is six additional weeks of programming, which would give you twelve weeks total (including the basic program).
VIP Coaching
This option is for those who want to join the exclusive Facebook group.  This will allow you access to additional training information that is not open to the general public.
REVIEW:
I believe Roman's strong point is fat loss–he has developed nutritional and exercise strategies that help trainees achieve levels of leanness and aesthetic beauty that they never thought possible.  The Omega Body Blueprint combines the "best of the best"–the best of everything he has learned in over a decade of studying fat loss.
I think this program would be helpful for the following:
*People that are healthy enough to train with intensity.  As I mentioned, the workouts are difficult.
*Trainees that want to overcome plateaus in fat loss and leanness.  Roman does a good job of explaining why we reaching "sticking points" when losing fat.  The diet and training will help you get past these.  This is a good program for men and women who want to lose those last few stubborn pounds that are keeping you from having your ideal physique.
*Guys/girls who are willing to follow a nutrition plan.  The diet is laid out very well, but you have to follow it for it to be effective.  Remember that diet/nutrition is responsible for most of your fat loss results.
*Trainees that want to focus 6-12 weeks on losing fat.
If any of these descriptions match you or your goals then I think the Omega Body Blueprint would be a good investment.  It is a cost effective way to get solid diet and training information (especially when compared to hiring a personal trainer).
Just CLICK HERE if you are interested in ordering this program or learning more.