John "Roman" Romaniello has released his new workout called Super Hero Fat Loss.  I've had a chance to look over it, so here's my review.
I'll first describe what you get if you buy this program: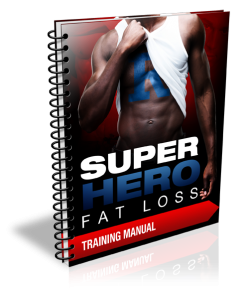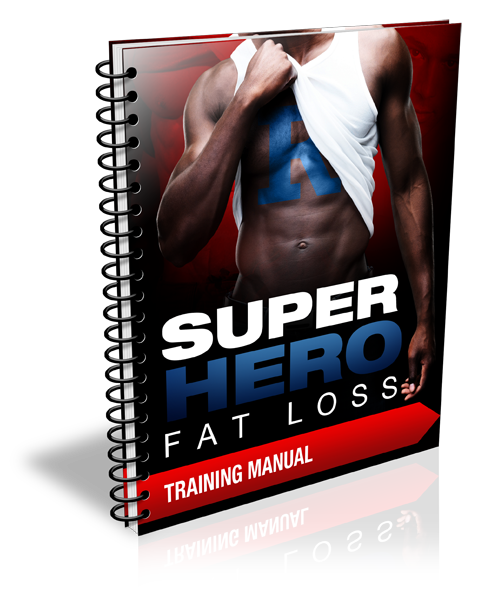 The Training Manual:  This is the main component of the program, describing the training philosophy, what the workouts are designed to do, etc.  I'll go into more detail later.
Female Super Hero Training:  As the name implies, this one is designed specifically for female trainees.
Training Log Sheets:  Printable workout sheets you can take to the gym and use to record your workouts.
Supplementation Guide:  A description of recommended supplements (note: Romaniello recommends a specific brand in the report.  I'd recommend you shop around and see if there are less expensive options).
Quick Start Checklist:  You should read over this before you start to make sure you are ready to implement the program.
Exercise Database:  You'll be given access to online videos so you can see how the exercises are done.  This is very helpful, because I've always preferred videos over pictures for this kind of thing.
More on Super Hero Fat Loss Workouts:
The training is a 12-week program, divided into three phases.
The first phase is designed to add strength/muscle and lose fat simultaneously.   You'll start with strength workouts using heavy weights and finish with more metabolic workouts like complexes.
The second phase of the program is density training workouts.  This means you'll perform a workout circuit as many times as possible within a certain time period.  Romaniello explains why he has included this type of training (general fitness and optimizing hormone levels).
The third phase combines elements of different workout styles.  You'll do some fat loss training, some strength training, and some mass building.  The idea is to "polish" your physique and put the final touches on your transformation.
Review:
I think Romaniello has designed an excellent workout program for those who want to lose fat and build a lean, athletic physique.  But keep this in mind: his workouts are hard (I've done them before myself).  This training is not what I'd recommend for beginners or those who are not healthy enough to work out with intensity.
I think this program would be ideal for the following types of trainees:
*Those who want to lose fat without doing conventional forms of cardio (like stair climbers or treadmills). I have nothing against steady-state cardio, by the way, but some trainees prefer more intense forms of exercise.
*Trainees who want to break through fat loss plateaus.  In other words, guys/girls who have been working out for a while and want to take on a new challenge.
If this describes you then Super Hero Fat Loss is worth a try.  Just click here to check it out.  Please use my links if you decide to buy this progroam.
Reminder: you'll need to change your diet if you want to lose fat.  I'd highly recommend the Renegade Diet for this–it's what I currently follow to stay lean.
You can check out my list of recommended programs for more options.  Feel free to contact me with any questions.