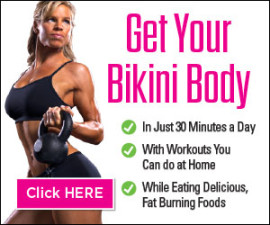 Flavia Del Monte's Full-Body-Licious program has been very popular among female readers of my blog.  Here's my review, starting with some information on the author/creator of the program:
About the Author/Creator
Flavia Del Monte is the wife of Vince Del Monte (creator/author of No-Nonsense Muscle Building and other programs). Flavia went through some pretty intense preparation in order to create this program. She is already a nurse, but took several extra steps in order to improve her knowledge of fitness. Here are just a few things she did: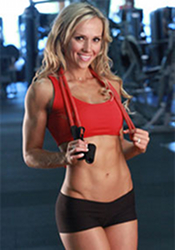 *Got her Can Fit Pro Certification.
*Took Dr. John Berardi's Precision Nutrition Masters Level Certification.
*Hired Florida's TOP personal trainer to help her design and implement her program.
*Got her body in incredible shape—she looks simply stunning in the videos.
The Program
Let's talk about what you get with this program. Keep in mind I'm reviewing the full version of Flavia Del Monte's Full-Body-Licious Program, including all the bonus material:
E-books:
Eat This-Burn Fat: This e-book will give you the basic nutritional strategies you'll need in order to burn fat. Flavia describes general strategies and explains specific, practical ways to implement them (there are specific food recommendations, for example, as well as some sample meal plans).
Kitchen Makeover: This is available in both e-book and video format. She discusses the importance of taking control of what comes into your own kitchen: "I'm going to show you how to make your kitchen a safe zone vs. a war zone."
Hormone Control: As the name implies, this short e-book discusses some simple strategies for manipulating hormones to maximize fat burning. Cortisol, for example, is a hormone essential for normal functioning. But sustained high cortisol levels will cause you to lose muscle—not what you want.
Fab 5 Supplement Guide: This is an explanation of five recommended supplements. I'd say this is the only e-book I did not agree with 100%. Here's what I mean: I would recommend you shop around and look for less expensive supplements than the brand Flavia recommends. I don't think you'd notice any difference if you use less expensive brands.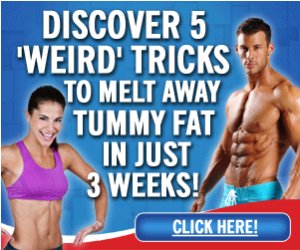 Workout Videos
The main Full-Body-Licious workout video series is split into five days: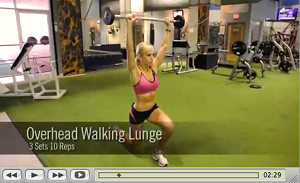 Day 1: Tight and Trim Thighs
Day 2: Showoff Stomach
Day 3: Booty Boost
Day 4: Sleek & Shapely Shoulders
Day 5: Beautiful Backside
Each video takes you through the workouts Flavia used to get in such incredible shape. You can also download printable, illustrated workout sheets to go along with each video.
These workouts are different than those designed for men.  Her training philosophy is to do full body training with limited rest between sets.  This kind of training is ideal for fat burning, which is what most women are interested in.  Just keep something in mind:  these workouts are hard–that's what it takes to have a great body.
There are also two bonus videos available called Booty Beatdown. These videos show several additional exercises you can do to target the thighs and rear end.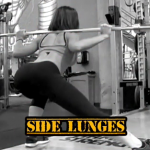 I've always considered video content to be the highlight of Del Monte fitness programs. Flavia's videos are no exception—they are high-energy and very well made. You'll see exactly what you need to do in terms of exercise.  I think you'll also find extra motivation from the watching her and hearing her coaching.
Review:
Flavia Del Monte's Full-Body-Licious is a well-designed nutrition and training program. I'm convinced it would work well if you implement it and stick to it.  Remember–this is not some magic bullet or gimmick (I don't promote those).  This is a program for those willing to train and adjust their diets.
Just CLICK HERE if you are interested in this program (please use my links if you decide to order it—you'll be supporting an honest voice in the fitness industry). 
Note:  Flavia has created a new program since I first wrote this review.  Here latest one is called Curvalicious, and I endorse it as well.