I've had the chance to look over Think and Lose Weight: The 7 Habits of Highly Effective Weight Loss by Critical Bench.
You'll "meet" the author, Shawn Lebrun, in introduction of this 104 page eBook.  He quickly summarizes his journey from being overweight to developing a healthy lifestyle.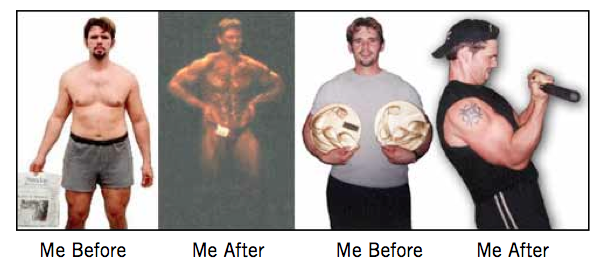 Lebrun then proceeds into the body of the book–the seven habits.  One of the habits, for example is exercise.  The author describes some basic principles for setting up your exercise program for weight loss (example: he explains why marathon cardio sessions are not ideal for most trainees who want to lose weight).
The book has six more chapters (appendixes) after the seven habits.   These extra chapters have additional information for those wanting to lose fat.  The last chapter is entitled "Fake It Until You Make It."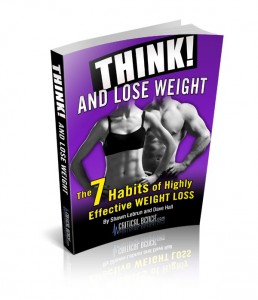 Review:
Think and Lose Weight is unique in that it is geared towards helping the reader with the mental and motivational aspects of losing fat.   I think this book would be most helpful for someone struggling in those areas.  I believe it will help you if you are struggling with being consistent and staying motivated.
Alternate Programs for Fat Loss:
I can recommend a couple of alternate programs if you are looking for more detailed diet/exercise information.
The most popular diet plan among my readers is Jason Ferruggia's Renegade Diet.  I personally follow this strategy for staying lean.
One of the best all-around fat loss guides is Rusty Moore's Visual Impact Cardio.  He does a great job of explaining how to become an expert at losing the flab.