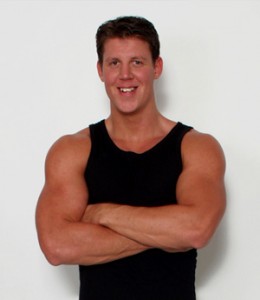 One of the most popular weight loss programs on the Internet is Xtreme Fat Loss, created by Joel Marion.  This is an intense 25-day regimen for maximum fat loss in minimal time.
I'll start this review with a description of contents:
Extreme Fat Loss Diet Components.
Diet Manual:
This e-book is probably the most important component. It guides you through the diet you'll be using for the next 25 days. Marion has arranged the diet in a way that will help you comply as well as maximize your efforts to burn fat. You begin, for example, with a cheat day—he advises you to eat what you want (but not to the point of intentionally stuffing yourself). This sets up an ideal hormonal environment for the days to come (as well as giving you a psychological "boost"). You manipulate your calories and your macronutrients (proteins/carbs/fats) each day to get the most out of the diet.
Training Manual:
This is your guide to the different types of workouts you'll be doing while on this program. Marion actually prescribes five different styles: lactic acid training, density training, Heavy Strength Training, Dynamic Training, and The Dynamic Interrupt.
The manual explains how to do the exercises/workouts and why you will do them. I'll give you one example: heavy strength training is important because it burns calories and helps you preserve your muscles mass.
The diet and training manuals take you through five cycles of five days=25 days total. 
Supplement Guide:
This is the list of recommended supplements, the most important being branched chain amino acids (BCAA's). I agree with his supplement advice, but I'd encourage you to shop around and see if there are less expensive brands out there. I don't think you'd notice any difference in results by using other brands of supplements (as long as they are from reputable companies).
Success Journal:
This is a spreadsheet you can use to keep track of your compliance to the diet. You can record what you eat, and there are questions to be answered for each day related to the diet.
Workout Logs:
You can print these out and take them with you to the gym. This is useful for guiding you through the training as well as recording your progress (the weight you used, etc.).
Pre-Program Checklist:
This document helps you assess whether or not you are prepared to start. Here's one of the questions so you'll have an idea: Did you decide what foods you'd like to enjoy and what restaurants you'd like to visit on your first Cheat Day? (the first day of the diet!)?
Cliff Notes:
This is an 11-page summary of the diet and training. It's a nice little reference you can use if you don't feel like reading through the longer documents.
Audio Interrogation Transcript:
This is an interview with Joel Marion where he answers questions about the program.
Vince and Flavia Del Monte Transcript:
This is an interview with Vince and Flavia Del Monte. They share some of their experiences with using the Xtreme Fat Loss Diet.
Review:
My goal is not necessarily to talk you into buying this program. I'd instead like to help you decide if this particular diet is the right one for you.
Let me first say this: I know the diet and exercise strategies he prescribes are very effective for losing fat.  One of my readers used this program with good results, and I've personally used some of these diet strategies myself.   I've also done some research and discovered this product has a very low refund request rate (the money-back guarantee is legitimate, but most people are quite satisfied with their purchase).
I think this program is best suited for someone who wants to focus his/her efforts and lose as much fat as possible in the shortest time period. It would be ideal for someone who wants to get ready for some special occasion, for example (like a wedding).  I can't promise you'd lose 25 pounds, but you should see dramatic results if you follow the diet/exercise manuals.  Keep something in mind–it will require work and discipline.  The cheat day, for example, is followed by a fasting day (Marion explains why it is set up this way).  This is one of the reasons the program is relatively short–it isn't something you could do long-term–that isn't what it is designed for.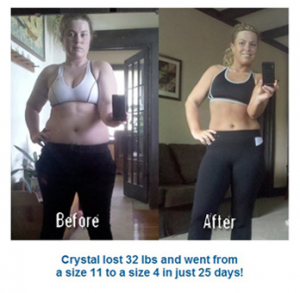 You can CLICK HERE if you'd like to learn more about the Xtreme Fat Loss Diet or try it.
Alternate Programs:
I'd recommend you check out my list of recommended programs if you are looking for a more long-term (lifestyle) approach to fat loss.
Feel free to contact me with any questions.