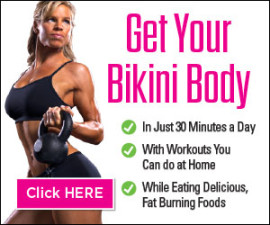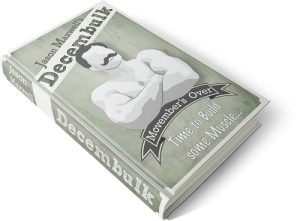 Jason Maxwell has created a new program for gaining muscle mass just in time for the holidays.  I was very impressed with his DUP Method program, (a system for increasing your one-rep max) so I was looking forward to checking it out.
Maxwell's bulking program is called Decembulk, and I've had the opportunity to look over it.   I'll start this review by sharing what you get if you decide to invest in this program:
Decembulk Program Components:
The Getting Started Guide:  This short document simply tells you how to use the program–read the manual, decide how many days you want to train, and follow the nutrition and training protocols accordingly.  Pretty simple, which is a good thing (I don't like overly complicated programs).
Printable Training Logs:  Decembulk is set up with some flexibility in terms of training frequency.  You can train 3, 4, or 5 days a week according to your schedule and preferences.  You simply print out the training logs accordingly.
Training Calendar:  This will guide you through the program by telling you which workout you are supposed to do on a given day.  If the calendar says "Workout A1," for example, you just find that workout on your training log.  The calendar has guides for the 3, 4, and 5 day a week program.
Bulking Calculator:  This spreadsheet will guide you through the nutrition aspect of the program by showing you how many calories and macronutrients you should be taking in.  Be sure to pay attention to it: people tend to overestimate or underestimate the amount of food/calories they are actually consuming.
Bonus Material:
You'll also get three bonuses when you order Decembulk:  6-Minute Finishers, for arms, shoulders, and chest.  You can add these "mini routines" to the end of your training sessions in order to give additional attention to lagging body parts (or muscles you just want to give extra attention to).
Decembulk Program Review:
Muscle size and strength are connected, but you are likely to see the best results when you train with one specific goal in mind.  Jason Maxwell has designed Decembulk for those who want to spend a few weeks focusing on hypertrophy/mass.  His workouts are designed to create the perfect combination of tension, muscle damage (on the microscopic level), and metabolic stress in order to help you achieve new gains.  This, combined with the right nutrition, should go a long way in helping you put on a few pounds of quality mass.
Let me be clear on something here:  this program is not a fat loss system (that should be obvious, but I just wanted to make it 100% clear).  If you are wanting to lose fat there are several other programs out there (Maxwell's DUP Method can be adjusted for fat loss).  Decembulk is not for you if your goal is anything other than putting on mass.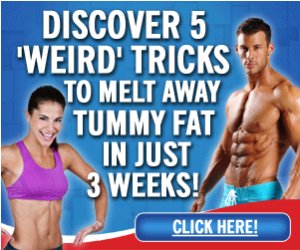 I think this program would be good for the following:
*Beginner/intermediate trainees who have been training for a while and want to focus on getting bigger.  Decembulk would be great for guys who have learned a few of the basics and want to take their mass-building to the next level.
*Athletes who want to move up in weight class or just get bigger for their chosen sport.  The winter season is when a lot of guys want to focus this goal, and I think Maxwell's program would be good for this.
*Returning trainees who want to regain some size they have lost during a layoff.  Those who have been out of training for a while and want to start back by putting on some mass should see good results.
*Ectomorphs (skinny guys) who want a system specifically designed for gaining weight.
If you match one of these descriptions then I think Decembulk would be a good investment.  It is a reasonably priced program and I think you'd find it to be a good investment of your hard-earned money.
Just CLICK HERE if you'd like to try this program or learn more.