Eat-Stop-Eat Review: Intermittent Fasting for Weight Loss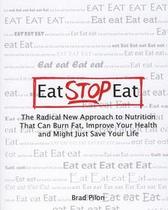 I have been eager to get a copy of Eat-Stop-Eat for two reasons:
I was very impressed with Brad Pilon's Anabolic Again program. I could tell he really does research—even if it leads him to radically different conclusions than what you may have heard from the fitness industry.
I've been hearing about intermittent fasting for quite some time and I wanted to learn more about it.
Let me first tell you a little about the author:
Brad Pilon is a nutrition professional with over seven years experience in the nutritional supplement industry. According to the e-book, Brad became "obsessed" with fitness and nutrition when he was still a child. He worked in a supplement store as a teenager, studied nutrition in college, and eventually landed a job in the supplement industry. But he decided to walk away from the industry because it seemed to contradict the very thing he had dedicated his life to—the real science of diet and nutrition.
Eat-Stop-Eat: is based on a very simple idea: you go for 24-hour periods without eating once or twice a week. This will sound crazy to some, but human beings have been doing this since the beginning of time (either for religious reasons or by necessity).
Why hasn't more attention been given to this simple, effective way to lose weight? Simple: There's not much money to be made by simply not eating.
You may believe that a period of fasting will wreck your metabolism, cause you to lose muscle, or harm you in other ways. But the research simply doesn't support these fears. Fasting, in fact, has positive effects on several hormones, such as insulin, epinephrine, norepinephrine, and growth hormone (to name a few). There are other health benefits Pilon discusses, but you'll have to buy the book and read it for yourself.
Here's what's really neat: you don't necessarily have to go a whole day without eating. You could, for example, eat dinner at 6:00 p.m. and wait until 6:00 p.m. the next day to eat. The plan is explained in much greater detail in the book, but I think you get the point.
Exercise is part of this program. Pilon suggests you do resistance/weight training so you will maintain your lean muscle mass. He gives the reader some simple guidelines for designing a program.
I think Eat-Stop-Eat has two HUGE advantages for the typical dieter.
It's simple–the most simple diet plan I've every seen.  You don't have to obsess over what kind of foods you are eating. Following his plan will result in a significant enough negative calorie balance without having to carefully plan every meal.
It's doable. The biggest issue with any diet comes down to compliance—how well you follow the diet. "Fasting" may sound difficult, and any diet requires you to make some adjustments. But the act of fasting itself may help you reprogram your brain and reduce compulsive eating.
Update: 5th Edition
The above review was based on the 4th Edition of Brad's book.  He has since updated it and the newest version is better than ever.  Here are a few things you'll find in the 5th edition:
*Cellular Cleansing (page 99):  This section explores a process called autophagy, in which the body seems to be able to heal itself.  Fasting promotes autophagy; eating seems to shut it down.
*Fasting and Hunger (page 52):  Brad deals with the all-important issue of hunger and how fasting can actually help you overcome compulsive eating.
*Fasting and Your Muscle Mass (page 46): The information on preserving lean muscle mass has been expanded–important information if you believe fasting will cause your muscles to atrophy.
*The new edition also has information about testosterone (page 65), explaining why intermittent fasting will not lower it (fasting may help you maintain health testosterone levels).
*There's also more information about endurance–Brad wrote about this in the 4th edition, but this has also be expanded.
UPSELL:
You can also buy an additional e-book called Eat-Stop-Eat Optimized.  This is another valuable resource because you'll get some extra tips on how Brad stays lean throughout the year.  I'd recommend buying this if you chose to order this program.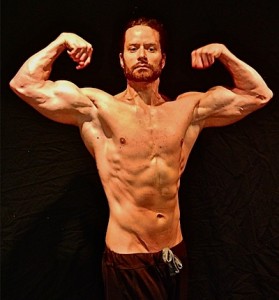 Final Thoughts:
Eat-Stop-Eat is the ultimate guide to intermittent fasting.  Buy it and you'll learn just how simple fat loss can be.  Just CLICK HERE  if you'd like to order it or learn more.   Please use my links if this review has helped you–you'll be supporting and honest voice in the fitness industry.