A couple of days ago I re-read the Optimized e-book you can opt to buy when you order Eat Stop Eat (5th Edition).
I'm always amazed by the side-by-side pictures of Brad Pilon that appear in this book: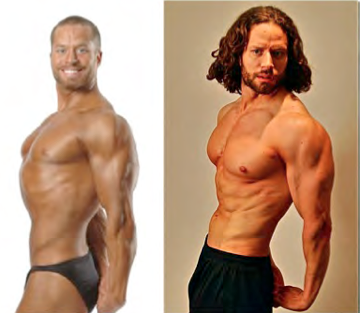 The first picture (left) was taken when he was fully following the "bodybuilding lifestyle"–eating very high amounts of protein, taking several supplements, planning every meal, etc.  The second photo (right) was taken in 2012.  He got in this shape by eating about half that amount of protein*, training 2-4 times a week, and fasting 1-2 times a week.
I am particularly interested in learning to stay strong and lean while living a more "normal" lifestyle.  I don't mind watching what I eat, but I don't want to obsess over every meal (or workout, for that matter).  This is one reason I'm so impressed with Pilon's work.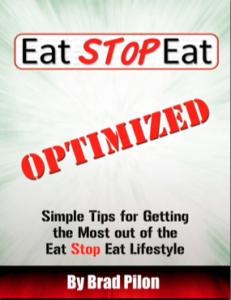 This eBook also gives you a lot of practical tips he uses to stay in good shape year-round (how to accurately measure body fat, etc).
I'd highly recommend you invest in Eat Stop Eat Optimized if you decide to buy this product.  You may want to read my Eat Stop Eat Review for more information.
*Check out How Much Protein for more info on Pilon's excellent book covering nutrition.