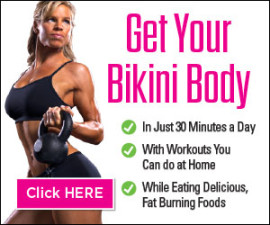 Ben Pakulski has a new program out called Incredible Bulk.  I'll start this review by summarizing what you get when you buy this program:
Program Components
1.  The Incredible Bulk Main Guide:
This is the main book which explains the overall training/nutrition philosophy of the program.  Traditional bulking, Ben argues,  is not effective because trainees often just overeat for several weeks hoping to gain muscle mass.  This eventually works against the body's hormones (and I believe causes damaging inflammation).  Many who do this end up creating fat instead of hypertrophy (muscle growth).  A smarter approach is cyclical in nature–alternating between "shred" phases and "growth" phases (diet and training are adjusted for each phase).  That's it in a nutshell, but the book explains this in much more detail.
2.  Ben's Personal Grocery Shopping List for Massive Size:
This guide will show you the kind of foods you should be buying the next time you go grocery shopping.  I think you will find this helpful, but I don't worry too much if you can't buy a bunch of organic foods (as he recommends).  Just use it as a general guide for the types of foods you should be eating.  One more thing I'll add here: Ben recommends "gluten-free" items.  I am personally skeptical of all the hysteria regarding gluten.  A small percentage of the population is sensitive to gluten, but I don't think it makes much difference for the rest of us.  My advice (at the risk of being repetitive): use Ben's list as a guide for the general types of foods that will help you follow the diet, but don't be overly concerned about organic, gluten-free, etc.
3.  Incredible Bulk Workout Guide: 
This training manual will show you how to set up your workout for both the cutting/shredding and bulking phases of this program.  Ben explains the variables you should consider when setting up your workouts: volume, frequency, rep ranges, rest intervals, etc.  He also addresses cardio and other things you should consider when training.
4.  Example Weekly Workouts Guide:
This document is a sample workout showing the exact exercises you could use on a five day split (training 5x/week) during the growth phase.  It gives you a good idea of how to set up your training.
5.  Supplement Stacks Guide: 
This is Ben's recommended supplements.  My advice:  just stick with whey protein, creatine monohydrate, fish oil, and a multivitamin.  Do that and you should be just fine.  I also would not recommend supplementing over 30-50 milligrams of zinc per day (going overboard on zinc can cause a copper deficiency).
REVIEW:
I agree with the premise of the Incredible Bulk program and I think this is an effective method for putting on quality mass while minimizing fat gain.  I think this program would be good for the following: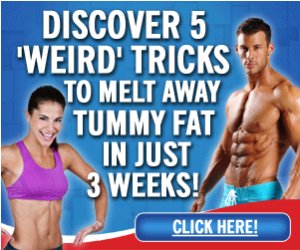 *Intermediate/advanced trainees who are looking to break through plateaus in building muscle mass.
*Bodybuilders who are looking to add some size in the off season.
*Athletes who want to go up in weight class without getting too fat.
If you fit these descriptions then I think the Incredible Bulk program would help you reach your goals.  Just CLICK HERE if you'd like to order the program or learn more.
NOTE:  I'd recommend MI40X if you'd like more details about Ben's training strategies.  This has been one of my top sellers with many satisfied customers.