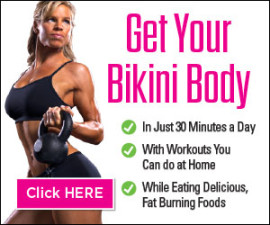 I've had the opportunity to check out Brian Flatt's latest program called the 4 Week Diet.  Flatt basically specializes in designing short-term diets (what some may call "crash diets").   His first (and maybe most popular) program is the 3 Week Diet.  And he also has an even shorter version of it called the 2 Week Diet. Both of these are good, but later I'll explain the potential advantage of a four-week plan.
Let's think about the whole "crash diet" concept before we go any further.  You may think that it's dangerous or unhealthy to lose weight quickly.  But losing weight quickly is not inherently bad for you if you are otherwise healthy.  It's ironic that a crash diet is even considered dangerous when one considers the unhealthy choices people regularly make (which lead to obesity).  In other words, the obesity epidemic in Western countries cost us billions of dollars and loss in quality of life, yet people panic when you talk about losing weight quickly.  Flatt goes into a lot more detail about this in his book, but it's something you need to know going into this process.
4 Week Diet–Summary:
Now let's look at the way this program is set up:

Here are just a few of the concepts that you'll read about if you decide to invest in this diet:
Why 4 weeks?  According to the author, research has shown that it takes approximately 28 days to form a new habit/pattern.
How we get fat/thin: You may consider this self-explanatory, but Flatt goes into some detail that you will find helpful.
Micronutrients and Macronutrients: What the body needs for fuel.
The Indisputable Rules of Fat Loss:  This covers some of the caloric and hormonal issues that are essential to understand of you want to lose weight.
Intermittent Fasting:  If you haven't heard about this before you are missing out on an extremely safe and effective strategy for reducing your caloric intake and optimizing fat burning hormones.
Reducing Carbohydrates: Lowering your carbohydrate intake is one of the keys for getting leaner–it encourages the body to burn fat for fuel.
The Truth about "Starvation Mode": There's a lot of misinformation about this and many believe that low calories (even for short periods) somehow damages the body's metabolism. This myth is cleared up.
Exercise:  How to get maximum results in minimal time through the right kind of training.
Fat Burning Supplements: What works and what doesn't.  Some of his recommendations may surprise you.
Note:  The author recommends quite a few brand-named supplements in his program (smoothies, protein shakes, etc.).  There's nothing wrong with what he recommends but I'd shop around and see if you can find similar products for a lower price.  And remember that supplements don't make that much difference in the big picture.
The Five Phases:
The first phase is eating a low carbohydrate diet in order to set up your body to burn fat.
The second phase is your first experiment with intermittent fasting.
The third phase is designed to build momentum from the previous phases–maximizing your fat loss.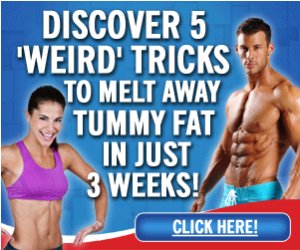 The fourth phase is another short fast.
The fifth phase is designed for slightly more "normal" eating (but still involves a calorie deficit).
Following these five phases should result in a noticeable reduction in weight and body fat.  Flatt also explains how to keep from gaining it back.
The Activity Handbook:  This section is a general guide for exercise.  You'll learn some basic exercises you can do and some general guidelines for putting together an exercise program.
What I've tried to do here is summarize the program.  It is by no means exhaustive.
REVIEW
First and foremost I would recommend you see your doctor/physician before starting a new diet.  Having said that, here goes:
There can be many reasons that someone may want to drop a few pounds quickly instead of using a slow/steady approach: an upcoming social event, sports competition (involving weight class), the desire to achieve a goal as quickly as possible, or the need to start a physical transformation with serious momentum.  I've written about this before on this blog.
There are two distinct advantages of the 4 Week Diet compared to Flatt's other programs:
1.  All things being equal, the longer you stay on a diet the more weight you will lose.  The extra time spent in a calorie deficit will help you lose more weight (vs. 2 weeks or even 3 weeks).
2.  A month may be enough time for you to actually begin to change life habits.  I've heard different ideas on how long it takes to start a new habit.  But I'm willing to bet that after a month you will begin to get used to making better eating choices and exercising–both of which are essential for a true body transformation.
I think the 4 Week Diet would be a good choice for the following type of trainee:
1.  People with no serious health issues other than a desire to lose weight.
2.  A trainee with 10-20 pounds to lose that wants to make maximum use of one month.
3.  An individual who wants to start of his/her transformation with serious momentum (in other words, the long-term goal may take longer than a month, but starting the transformation with a "jump start" is appealing).
4.  People who prefer to just "get it over with" when it comes to losing weight.
5.  A man or woman who simply wants to lose the maximum weight possible in a month (for whatever reason: social event, etc.).
If any of these describe you then I think you'd be pleased with the 4 Week Diet.  Just CLICK HERE to order this program (or at least get a few more details).