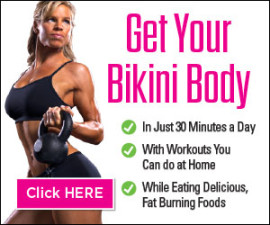 I've had the opportunity to look over Andrew Raposo's Fighter Abs program. Let me start this review by explaining what you get if you order this system. You'll be directed to a download page where you'll see the following:
Fighter Abs Program Components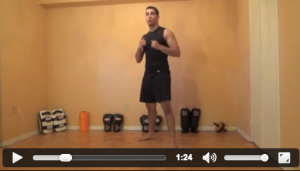 The Coaching Video Workouts:
This page has videos divided into three levels of difficulty: beginner, intermediate, and advanced. There are 19 videos total with a pretty good variety of exercises. These videos are well done and you'll be abele to see exactly how to do the prescribed exercises.
Fighter Abs Exercise Manual:
This pdf file is a complete illustrated guide to the exercise program. It includes both pictures and step-by-step descriptions of the movements you'll be doing (stance, body positioning etc.). You could easily print this out if you want, but I had an easy time reading it in digital form.
12 Week Blueprint:
The previous components I mentioned show you how to do the exercises. The blueprint shows you how to put it all together–it is a complete "road map" of how to set up your training schedule. It includes tips for getting started, how to incorporate the Fighter Abs routine in an existing program, choosing the phase you should start with, etc.
Bonuses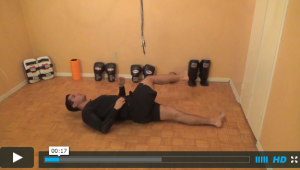 Get Mobility Like a Fighter Videos: These warm up exercises are designed to help with flexibility/mobility. Doing these movements will keep your joints healthy and should help with tight muscles or even poor posture.
Mobility Exercise Manual: This is the illustrated guide to the mobility exercises. Like the main exercise manual, you'll see descriptions/instructions on how to properly execute the movements.
Mindset Solution:  This document is all about the mental aspects of training.  You'll learn how to condition your mind for training and you'll find some of these principles carry over to other aspects of life.
4 Week Mobility Blueprint: Raposo explains how to incorporate this mobility work into your routine over the course of a month. I'm guessing you would notice a marked improvement in just a few weeks, especially if you've never worked on your mobility (or haven't done it in a long time).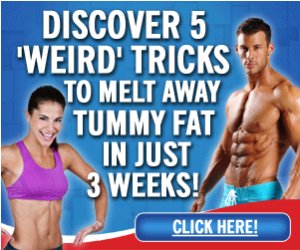 7-Day Rapid Fat Loss Accelerator Guide: Needless to say, no one will see your abdominal muscles if they are covered in fat. This guide shows you how to kick-start your fat loss if that is one of your goals. You'll be manipulating your calories and macronutrients (carbohydrates, etc.) for maximum results. There is a limit to how much you can lose in a week, but this will teach you the limits of what can be done in a short period of time and maybe even motivate you to keep working towards getting leaner.
Supplement Guide: As the name implies, this is a the author's recommended supplements. He recommends some specific brands (as most fitness professionals do), but I'd suggest you just stick to the basics and find less expensive brands.
REVIEW:
Not everyone who trains does so with the idea of looking like a bodybuilder. Some find the lean, athletic, powerful physiques of MMA fighters to be more appealing. Fighter Abs is the kind of training that is more in line with that goal.
I should mention something here: this program is not some "short cut" to having six-pack abs–there is no such thing, and anyone who tells you otherwise just isn't being honest. Having visible abs comes from having low body fat along with a few other factors (genetics, etc.). I've mentioned MMA fighters, and they are the perfect examples of this–some of them have washboard abs, others don't–even when they are in top condition.
I think this program is put together well and would be beneficial for the following:
*People who want to add some variety in their training. You could incorporate these exercises into an existing program to help with core/abdominal strength, conditioning, and mobility.
*Trainees who want an alternative to the typical bodybuilding routine. This may mean you want a break from lifting weights or you just want to explore another type of training altogether.
*Martial artists who want a program that will help them with their basic strength/conditioning. I think this would be especially good for beginners who need to develop the basic strength.
*People who are interested in studying self-defense. This isn't a self-defense program per se, but learning some of these movements would be useful for that purpose.
*Trainees who want to ad some variety to their abdominal training. It is easy to get bored with crunches, etc. This program may help you stay motivated to train abs and core muscles.
If any of the above describes you then I think Fighter Abs would be a good investment for your library of training information. Please CLICK HERE if you'd like to get this program for only 20 bucks (a great value).