The second phase of Hypertrohy Max is called Max Density, meaning it is focused on increasing the efficiency of training–doing more work/training in less time.  Ben is the one who trains in this series (not Vince).   This style of training, they argue, is often overlooked.
As always, the video workouts are really high quality.  Ben Pakulski is really a master at taking an exercise and adding subtle angles/grips to maximize the muscle stimulation.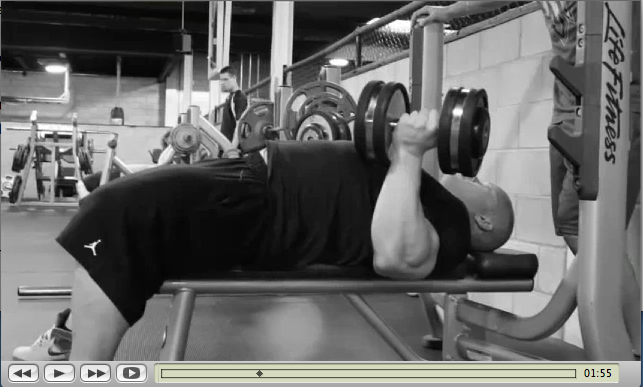 Another thing you'll notice is Ben doesn't use a lot of weight–using a high percentage of your one-rep max is not the focus of this phase of training.
Here are just a few advantages to training this way:
*It isn't as hard on your joints.  As I get older I'm getting more interested in learning how to get results with lighter weights.  This is something I would have studied more if I could go back and re-do my 25+ years of training.
*It would be very useful for competitors who are preparing for a contest (or photo shoot).  Ben noted that he can't use extremely heavy weights when he gets close to competition because of the dieting involved.
*No spotter required.  You could probably do most of this phase without a training partner.
Click here if you are interested in ordering Hypertrophy Max.