The folks at Critical Bench have published an excellent eBook based on Chuck Sipes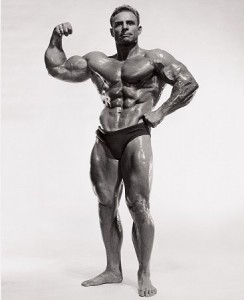 (1932-1993), bodybuilding's original "iron knight."
Sipes won the 1960 NABBA Mr. Universe, the 1960 IFBB Mr. Universe, and the inaugural 1968 IFBB Mr. World.   But he also performed acts of strength, such as bending iron bars and breaking chains.  He was quite an impressive specimen to say the least: he weight around 220 at a height of 5'10, had arms measuring around 19 inches, and could bench press over 500 lb.
Here's what you get when you order this product:
The main book is called Echoes from the Power Storm that was Chuck Sipes, written by Dennis B. Weis (a.k.a. "The Yukon Hercules").  This book is based on 15 years' worth of communication between the author and Chuck (starting in the late 60's).   You'll see copies of letters as well as routines.  The workouts may seem like nothing special at first glance, but keep reading and you'll see some unique strategies for building size and strength.
The second eBook is called Gaining Muscular Size and Strength for a Champion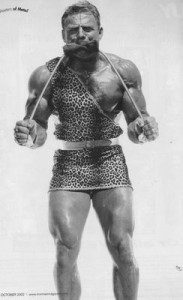 Physique (from the same author).   This 34-page document is the exact program Sipes used to prepare for the IFBB Mr. World title.  He didn't just look great for this competition–he was incredibly strong.  This seminar outlines what he did to get in the best shape of his life.  Weis also gives the reader some of his own commentary about some of the techniques (quoting modern research, etc.).
I did notice one thing I disagreed with: Sipes mentioned dipping with 100 lb. attached to his waist.  I personally would not recommend doing dips with over 45 lb.  I wrecked my left shoulder (ac joint) doing heavily weighted dips and I have the surgical scars to prove it.  It obviously worked for him, but I wouldn't recommend it for most trainees.
You'll also get two MP3 files.  You can download these and listen to them on your ipod or whatever kind of player you use.
I think you'll find these eBooks/MP3's to be a valuable addition to your collection of bodybuilding and strength building routines.  An added bonus is the historical value–you get an inside look at a true legend in the iron game who is no longer with us.
Just click here to check out these eBooks.  Please use my links if this review has helped you–you'll be supporting and honest voice in the fitness industry.